OMOTENASHI department/Hotel・Ryokan course
World class OMOTENASHI
Learn theoretically and practically.
You can learn a lot of skills for living while 2 years studying in NIPPON OMOTENASHI College which respect practical education. Keeping your interest and ambition by the practical education and improve studying effect.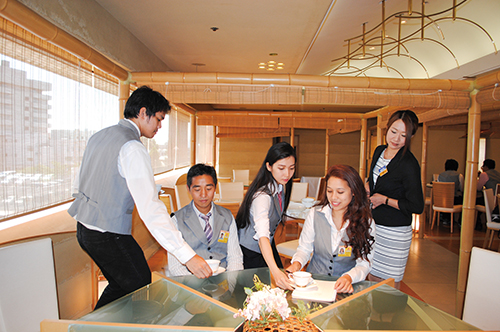 Learn a basic of Japanese culture "WA " at Japanese tea ceremony class.
Matcha (Urasenke), Sencha (Higashiaberyu) Learn Japanese spirit and origin of culture at TERAKOYA (Japanese style class room).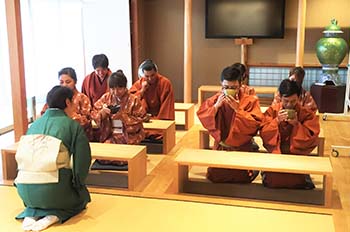 The origin is the tension of the first day.
Not only learning by practical training and roll playing etc., but also giving OMOTENASHI service as a trainee at Hotel service site.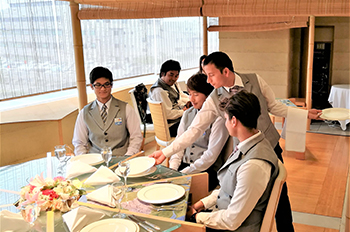 Original school
uniform
School uniform brace students up and expect improve practical studying effect.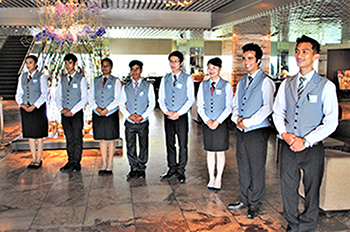 Certifications aiming to get
Travel Geography test, Hotelier Proficiency Test, National English test(EIKEN),  National Trade Skill Test for the Restaurant Service, Jobpass test, OMOTENASHI kentei, :License Examination on Book-keeping, Formal were test.